Darren Hamilton - Biography
Darren is a musician, vocalist, arranger,  songwriter, music educator, workshop clinician and music consultant whose musical journey encompasses a wide range of experiences in community and educational settings spanning over 20+ years.  Darren is an Ontario Certified Teacher (OCT) with Specialist qualifications in Music and Business and has been teaching high school music full-time for the past 14 years with the Peel District School Board.  In January 2018, he became part-time contract faculty in the Faculty of Music at Wilfrid Laurier University where he taught an undergraduate course in secondary music teaching methods.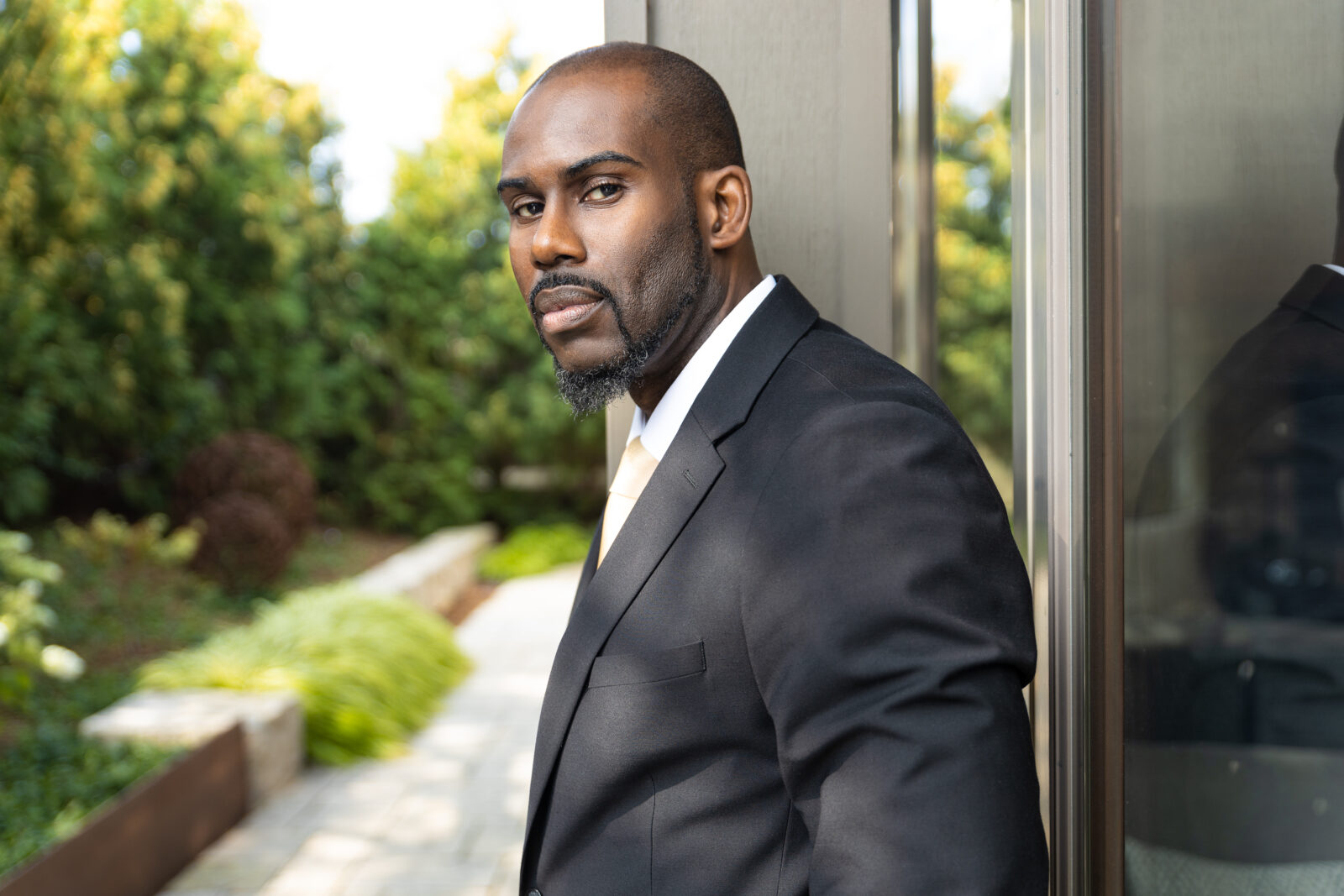 Darren has been an active community music member and gospel music enthusiast for most of his life. He has held numerous local church music leadership roles including Worship Leader, Music Director and Brass Band Director. In 2015, concluded an eight-year tenure as Regional Music and Worship Director for the Church of God of Prophecy - Eastern Canada. He has also served as a member of the Juno Award-nominated Youth Outreach Mass Choir (appearing on their 1997 CD release, Just Look) and as a member of the Juno Award-winning Toronto Mass Choir (appearing on their 2018 CD release, By Special Request).  In 2017, he joined Toronto Mass Choir's annual PowerUp Gospel Music Workshop clinician lineup as the director of the PowerUp Chorale which rehearses and performs several times during the conference weekend. Under his direction, the PowerUp Chorale recorded and contributed two songs to the 15th anniversary PowerUp Gospel Live album released in November 2019. Darren has also facilitated gospel music workshops at the annual Ontario Music Educators' Association (OMEA) conference and for Long and McQuade's March Break Learning Clinic Series. In the summer of 2018, Darren founded the Waterloo Region Mass Choir for which he currently serves as Artistic Director. In the fall of 2019, Darren became the Course Director of the University of Toronto Gospel Choir credit course, the first gospel music credit offering in the history of the Faculty of Music at the institution. Most recently, Darren has served as co-producer, vocal arranger and composer on Waterloo Region Mass Choir's debut EP which released in April 2022. He has also served as creative director for video projects related to the release of the EP.
Darren holds a music diploma in contemporary vocal performance and composition from Grant MacEwan University, a Bachelor of Fine Arts in Music from York University, a Bachelor of Education from the University of Toronto, a Master of Music in Music Education from the University of Western Ontario and is currently a PhD candidate (music education) in the Faculty of Music at the University of Toronto. His research interests lie in formal gospel music teaching pedagogy and issues of equity, diversity and social justice in music curriculum.
2022 - Covenant Award Nominee - Canadian Christian Song of the Year, GMA Canada Covenant Awards
2022 - Covenant Award Nominee - Video of the Year (Waterloo Region Mass Choir), GMA Canada Covenant Awards
2022 - MusiCounts Teacher of the Year, JUNO Awards
2021 - Artist Development Grant for Waterloo Region Mass Choir's debut EP project, FACTOR
2021 - Music Recording and Video Project Grant for Waterloo Region Mass Choir's debut EP project and related video projects, Canada Council for the Arts
2021 - Band Aid Program Grant for Hip Hop/R&B program at Peel District School Board high school, MusiCounts
2021 - Music Recording Grant for Waterloo Region Mass Choir's debut EP project, Ontario Arts Council
2015 - The Don Wright Award in Music, Western University
2008 - The Don Wright Music Education Scholarship, OISE/University of Toronto
2007 - Mico Teacher Education Scholarship, Mico Alumni Association Scholarship Fund
2007 - Guntley-Lorimer Science and Arts Scholarship, Harry Jerome Scholarship Fund
2004 - Barbara and John Poole Scholarship, Grant MacEwan University
1998 - The Royal Bank Scholarship, Harry Jerome Scholarship Fund